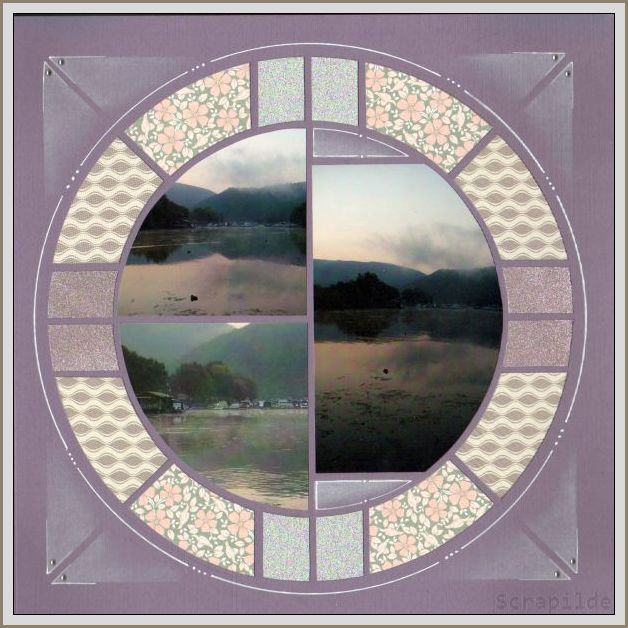 In dit bericht laat ik je een je een pagina zien gemaakt in de europese scrap-stijl.
In het bijzonder eentje gemaakt met een sjabloon van Lea France, nl de stencil Planets.
De pagina hoort thuis in het album van Duitsland.
Voor de pagina gebruikte ik 2 liggende en 1 staande foto, allen standaardformaat.
Afwerking.
De afwerking gebeurde met 2 vellen designpapier in combinatie met twee tinten glitterpapier.
De sfeer van de optrekkende ochtendmist kwam terug in de afwerking met wit krijt in de hoeken.
Enkele lijnen met een witte gelpen en strass-steentjes in de hoeken werken de pagina volledig af.
Hoe deze pagina van begin tot eind gemaakt werd zie je in onderstaand filmpje. Veel kijkplezier!
Scrappagina Planets – the making of
.
Happy scrappy greetings,
Hilde-scrapilde